Welcome To Lost Traction ATV & SxS Club
Lost traction became an AtvBC approved club in June 2018 and has grown to over 200 members as of October 2021. Our goals are aligned with that of the AtvBC policies:
● To promote and foster the sport of ATVing in BC
● To protect the access of ATV's on public land
● To protect the environment
Most importantly we want everyone to meet new friends, explorer new trails and enjoy rides as a Club.
Our riding area is mainly in and around the Fraser Valley and Lower Coquihalla area. At least once a month the Club organizes an official Club ride for everyone to come and enjoy. In addition to these events many Club members invite others to join them on "Ad-Hoc" rides which can be found posted on our Facebook page.
The Club holds 5 to 6 meetings per year including a Saturday Social Dinner meeting and a Camp-out weekend meeting. We have great support from our sponsors and a strong Board of Directors committed to building Lost Traction into something that will make a real difference for its members, including improvements to the different areas that we ride.
Members have access to special savings from our sponsors. In addition, your AtvBC membership, will give you additional discounts on your ATV insurance and help support the hard work done by AtvBC as they act as a voice of our sport with the Government.
Thank you for visiting Lost Traction!
NEWS ITEMS
Is it legal to Quad or ATV through Rivers in BC? Yes, unless the operator causes the following (harm/damage) to occur… More details



HENNING and COQUIHALLA MTN cams, by Coquihalla Summit Snowmobile Club and their Sponsors
BC Highway Webcams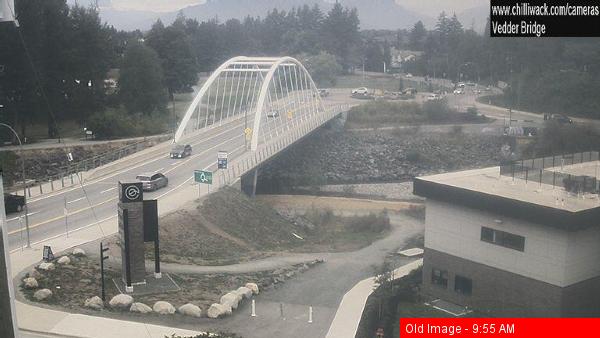 Vedder River North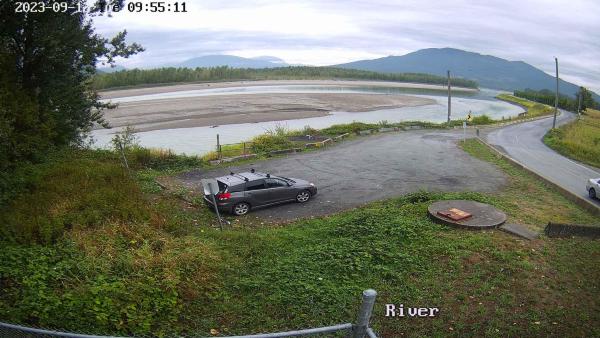 McDonald Road North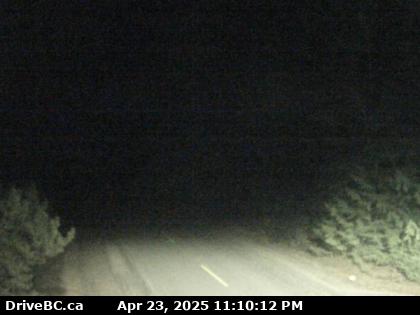 Chilliwack Lake East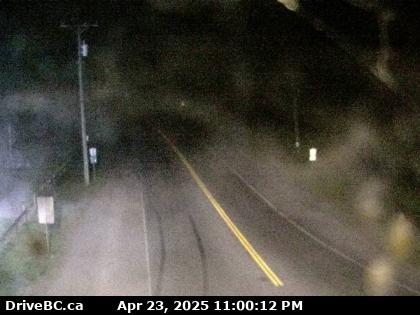 Deroche East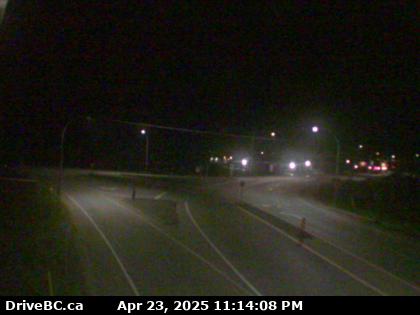 Agassiz East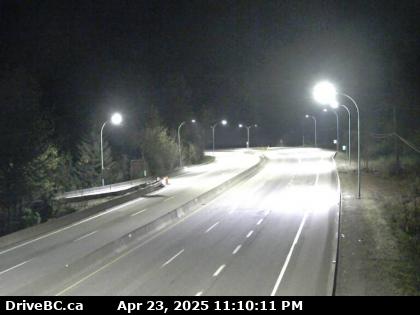 Hwy 3 & 5 Junction East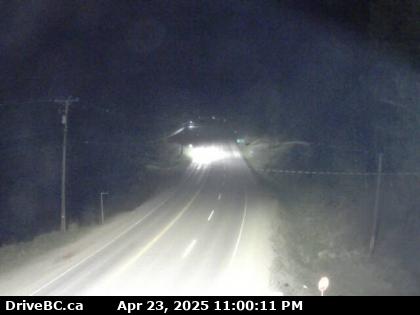 Princeton South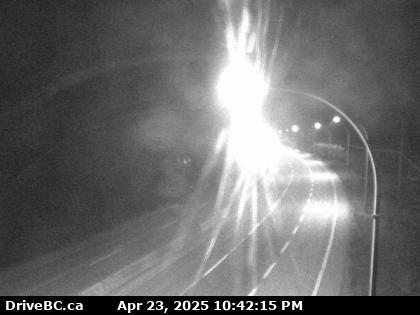 Coq-Portia North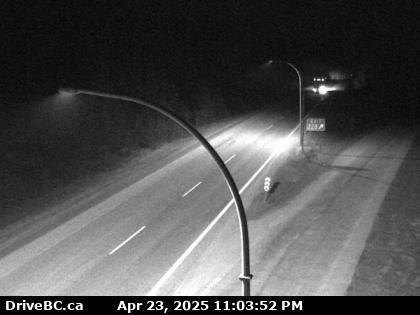 Coq-Britton North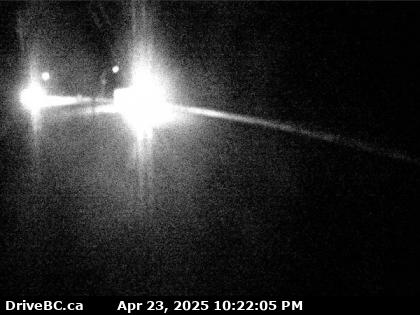 Coq-Larson North
Choose highway to view conditions for:
| | |
| --- | --- |
| Highway 1 | Highway 1 (on Vancouver Island). Utility work between Crace St and Bastion St for 0.6 km (Nanaimo). Until Sun Dec 31 at 11:45 PM PDT. From 12:00 AM to 11:45 PM PDT on weekdays. Left lane is closed. Left turn lane closed. Inside lanes closed for Nanaimo Utility rehabilitation project. Motorists should obey construction signage and TCPs. No work on holidays. Next update time Fri Oct 13 at 11:45 AM PDT. Last updated Fri Sep 8 at 12:01 PM PDT. (DBC-54431) |
| Highway 1 Both Directions | Highway 1, in both directions. Bridge construction at Jackass Summit (2 km north of Jackass Mountain Summit). Single lane alternating traffic. Watch for traffic control. Expect delays of 40-60 min. Piloted-Single Lane alternating traffic 24/7 for 8km section. Loads over 3.8m width restricted. Next update time Wed Sep 20 at 4:30 PM PDT. Last updated Wed Sep 13 at 11:13 AM PDT. (DBC-35355) |
| Highway 1 Both Directions | Highway 1, in both directions. Utility work planned between Gladwin Rd and Nicomen River Rd (9 km east of Lytton). Starting Wed Sep 27 at 7:00 AM PDT until Thu Sep 28 at 6:00 PM PDT. Single lane alternating traffic will be in effect. Watch for crews and equipment staging on Highway 1. Next update time Thu Sep 28 at 6:00 PM PDT. Last updated Mon Sep 18 at 10:48 AM PDT. (DBC-56465) |
| Highway 1 Both Directions | Highway 1, in both directions. Bridge construction at Nicomen River Rd (14 km east of Lytton). Until Fri Jan 5, 2024. Speed reduced to 50km/hr. Periodic single lane alternating traffic and highway stoppages. Expected delays of 20 minutes. Watch for and obey traffic controllers. Next update time Mon Oct 16 at 12:00 PM PDT. Last updated Fri Sep 15 at 12:11 PM PDT. (DBC-56391) |
| Highway 1 Both Directions | Highway 1, in both directions. There is a wildfire between Shuswap Ave and Blind Bay Rd for 19.0 km (Chase to 17 km west of Tappen). Highway 1 is re-opened. Please watch for wildlife and expect delays in the area due to remediation work. Next update time Fri Sep 22 at 10:00 AM PDT. Last updated Fri Sep 15 at 10:30 AM PDT. (DBC-55510) |
| Highway 1 Both Directions | Highway 1, in both directions. Construction work between Golden Donald Upper Rd and Yoho Bridge (2 km east of Golden). Until Fri Sep 22 at 12:00 PM MDT. Road closed. Alternate Route available via Hwy 95 and Hwy 93S. Allow 1.5 hrs additional time. Next update time Fri Sep 22 at 12:00 PM MDT. Last updated Mon Sep 18 at 12:33 PM MDT. (DBC-56013) |
| Highway 1 Northbound | Highway 1 (on Vancouver Island), northbound. Maintenance planned between Exit 6: McKenzie Ave and Exit 8: Helmcken Rd for 1.5 km (View Royal to Saanich). Starting Wed Sep 20 at 10:00 PM PDT until Thu Sep 21 at 6:00 AM PDT. Right lane will be blocked. Expect delays. Last updated Tue Sep 19 at 7:07 PM PDT. (DBC-56291) |
| Highway 1 Southbound | Highway 1 (on Vancouver Island), southbound. Maintenance planned between Galloping Goose Trail and Exit 8: Helmcken Rd for 1.7 km (View Royal). Starting Wed Sep 20 at 10:00 PM PDT until Thu Sep 21 at 6:00 AM PDT. Right lane will be blocked. Expect delays. Last updated Tue Sep 19 at 7:07 PM PDT. (DBC-56290) |
| Highway 1 Both Directions | Highway 1 (on Vancouver Island), in both directions. Construction work between Finlayson Arm Rd and Wellswood Rd for 4.3 km (Goldstream Provincial Park to 1 km north of Langford). Minor delays up to 20 min outside peak travel. Vehicle Width Permit over 3.8 meters may be available (Commercial Transport Notice #05-21, Amended: 13JULY22]. Single lane alternating traffic overnight starting September 11th (9PM to 5AM). Last updated Tue Sep 19 at 7:08 PM PDT. (DBC-43282) |
| Highway 1 Northbound | Highway 1 (on Vancouver Island), northbound. Utility work between Drinkwater Rd and Sprott Rd for 1.5 km (Duncan to 2 km north of Duncan). Until Fri Oct 6 at 6:00 AM PDT. From 7:00 PM to 6:00 AM PDT on weekdays. Left turn lane closed. Right turn lane closed. Last updated Tue Sep 19 at 7:09 PM PDT. (DBC-55925) |
| Highway 1 Both Directions | Highway 1 (on Vancouver Island), in both directions. Utility work planned between Norcross Rd and Sprott Rd for 1.1 km (Duncan to 1 km north of Duncan). Starting Mon Sep 25 until Wed Sep 27. From 8:00 PM to 6:00 AM PDT on Monday and Tuesday. Last updated Tue Sep 19 at 7:08 PM PDT. (DBC-56362) |
| Highway 1 Both Directions | Highway 1 (on Vancouver Island), in both directions. Bridge maintenance between Mt Sicker Rd and Fuller Lake Rd for 3.7 km (Chemainus). Until Sat Nov 30, 2024 at 7:00 PM PDT. Lane closures in both directions in effect. Construction speed zone in effect. One bridge will be closed for repairs with all traffic diverted onto the adjacent bridge. Expect minor delays. Last updated Sun Jun 25 at 8:31 PM PDT. (DBC-53483) |
| Highway 1 Northbound | Highway 1 (on Vancouver Island), northbound. Utility work planned between River Rd and Panorama Ridge Rd for 2.0 km (Chemainus). Starting Mon Sep 25 at 9:00 AM PDT until Mon Sep 25 at 3:00 PM PDT. Right lane will be closed. Northbound right lane of Highway 1 between River Road and Panorama Ridge Road will be closed from 9:00AM until 3:00PM Monday September 25th for Utility work. Last updated Tue Sep 12 at 4:10 PM PDT. (DBC-56268) |
| Highway 1 Northbound | Highway 1 (on Vancouver Island), northbound. Utility work between River Rd and Panorama Ridge Rd for 1.9 km (Chemainus). Until Wed Sep 20 at 3:00 PM PDT. From 9:00 AM to 3:00 PM PDT on Monday, Tuesday and Wednesday. Right lane closed. Northbound right lane of Highway 1 between River Road and Panorama Ridge Road will be closed from 9:00AM - 3:00 PM September 18th - 20th. Last updated Tue Sep 12 at 1:43 PM PDT. (DBC-56258) |
| Highway 1 Northbound | Highway 1 (on Vancouver Island), northbound. Bridge maintenance planned between Grouhel Rd and Exit 9 for 15.4 km (Nanaimo to Ladysmith). Starting Wed Sep 27 at 9:00 AM PDT until Wed Sep 27 at 2:00 PM PDT. Lane Closure. Watch for traffic control personnel. Last updated Wed Sep 20 at 9:01 AM PDT. (DBC-56534) |
| Highway 1 Northbound | Highway 1 (on Vancouver Island), northbound. Construction work planned between Highview Terr and Milton St for 0.8 km (Nanaimo). Starting Mon Sep 25 at 8:30 AM PDT until Thu Sep 28 at 3:30 PM PDT. Right lane will be closed. Shoulder will be closed. Moving work zone in right lane for sidewalk rehabilitation. Estimated time of re-opening Thu Sep 28 at 3:30 PM PDT. Last updated Fri Sep 15 at 8:16 AM PDT. (DBC-56380) |
| Highway 1 | Highway 1. Bridge maintenance between Exit 2: Eagleridge Dr and Exit 3 for 0.7 km (West Vancouver). Until Tue Oct 31 at 6:00 AM PDT. From 8:00 PM to 6:00 AM PDT on weekdays. Lane Closure. Watch for traffic control. Last updated Wed May 31 at 2:28 PM PDT. (DBC-52856) |
| Highway 1 | Highway 1. Bridge maintenance at Exit 4: Headland Dr (West Vancouver). Until Tue Oct 31 at 6:00 AM PDT. From 8:00 PM to 6:00 AM PDT on weekdays. Lane Closure. Watch for traffic control. Last updated Wed May 31 at 2:33 PM PDT. (DBC-52860) |
| Highway 1 Both Directions | Highway 1, in both directions. Special event between Exit 25: McGill St and Exit 27: E 1st Ave for 2.0 km (Vancouver). Until Wed Sep 20. From 10:00 PM to 4:00 PM PDT on Sunday and Wednesday. Watch for film crews driving through the Cassiar Tunnel. Police will be escorting, but no traffic will be stopped. Last updated Wed Sep 13 at 11:10 AM PDT. (DBC-56297) |
| Highway 1 Eastbound | Highway 1, eastbound. Utility work between Exit 58: 200 St and 202 St (Langley - District). Until Fri Sep 29 at 6:00 PM PDT. From 7:00 AM to 6:00 PM PDT daily. Work on 88th Ave on-ramp to Highway 1 eastbound. No lanes affected. Last updated Mon Aug 21 at 10:54 AM PDT. (DBC-55573) |
| Highway 1 Westbound | Highway 1, westbound. Construction work at Glover Rd (Langley - District). Until Sun Dec 31. Shoulder closed. Last updated Mon May 15 at 12:52 PM PDT. (DBC-52224) |
| Highway 1 Both Directions | Highway 1, in both directions. Bridge construction at Glover Rd (Langley - District). Until Fri Sep 29. From 6:00 AM to 7:00 PM PDT daily. Last updated Wed Sep 6 at 3:29 PM PDT. (DBC-56062) |
| Highway 1 Westbound | Highway 1, westbound. Construction work planned between Exit 66: 232nd St and Glover Rd (Langley - District). Starting Thu Sep 21 at 8:30 PM PDT. From 8:30 PM to 8:00 AM PDT on Friday and Saturday and from 8:30 PM to 5:00 AM PDT on Sunday and Thursday. Lane Closure. Work is for the erection of girders at the Glover Road Underpass. Last updated Mon Sep 11 at 3:55 PM PDT. (DBC-56214) |
| Highway 1 | Highway 1. Maintenance between Glover Rd and Exit 66: 232nd St for 0.1 km (Langley - District). Until Fri Sep 22 at 7:00 PM PDT. Right turn lane closed. Last updated Mon Sep 11 at 4:56 PM PDT. (DBC-56221) |
| Highway 1 Both Directions | Highway 1, in both directions. Shoulder maintenance between Exit 73 and Peardonville Rd for 11.7 km (Langley - District to Abbotsford). Until Fri Sep 22. From 8:30 PM to 5:00 AM PDT daily. Right lane closed. Last updated Fri Sep 8 at 11:16 AM PDT. (DBC-56138) |
| Highway 1 Westbound | Highway 1, westbound. Bridge construction planned at Exit 73 (Langley - District). Starting Thu Sep 21 at 9:30 PM PDT until Fri Sep 22 at 4:00 AM PDT. Right lane will be blocked. Last updated Thu Sep 14 at 2:32 PM PDT. (DBC-56354) |
| Highway 1 Eastbound | Highway 1, eastbound. Utility work between Exit 160: Hunter Creek Rd and Exit 165: Flood Rd for 2.0 km (Hope). Until Fri Sep 29. From 8:00 AM to 4:00 PM PDT on weekdays. Right lane is blocked. Expect delays. Last updated Thu Aug 31 at 12:33 PM PDT. (DBC-55909) |
| Highway 1 | Highway 1. Bridge maintenance between American Creek Rd and Dogwood Valley Rd for 7.1 km (Hope). Single lane alternating traffic. Last updated Mon Jul 24 at 4:24 PM PDT. (DBC-54709) |
| Highway 1 | Highway 1. Construction work between Anderson River Mainline and Thomas Rd for 16.9 km (30 km south of Jackass Mountain Summit to 19 km north of Yale). Until Wed Sep 20 at 3:30 PM PDT. Watch for traffic control. Last updated Wed Sep 20 at 7:12 AM PDT. (DBC-56524) |
| Highway 1 Northbound | Highway 1, northbound. Utility work between Cottonwood Rd and Slanzi Rd for 5.0 km (20 to 25 km south of Jackass Mountain Summit). Until Fri Sep 29. From 9:00 AM to 4:00 PM PDT on weekdays. Right lane is blocked. Expect delays. Speed reduction to 50 km/hr. Last updated Fri Aug 25 at 3:40 PM PDT. (DBC-55723) |
| Highway 1 Both Directions | Highway 1, in both directions. Utility work between Main St and Nicomen River Rd for 15.2 km (Lytton). Until Mon Oct 2 at 4:00 PM PDT. Single lane alternating traffic. Speed reduction to 50 km/h. Watch for and obey traffic controllers. Last updated Thu Sep 14 at 9:02 AM PDT. (DBC-56340) |
| Highway 1 Both Directions | Highway 1, in both directions. Road maintenance work between Trans-Canada Hwy Frtg and Collins Rd (Cache Creek). Dusty conditions due to continued flood response. Drivers advised to drive slowly and with caution. Last updated Sun Sep 17 at 2:59 PM PDT. (DBC-52440) |
| Highway 1 Both Directions | Highway 1, in both directions. Construction work between Shuswap Ave and Shuswap Ave for 1.7 km (Chase). Until Sat Sep 30 at 5:00 PM PDT. From 7:00 AM to 5:00 PM PDT on weekdays and Saturday. Watch for traffic control. Expect delays. Speed limit 60 km/h. Expect 5 minute traffic stoppages. Last updated Tue Sep 19 at 8:10 PM PDT. (DBC-51797) |
| Highway 1 Both Directions | Highway 1, in both directions. Special event between Des Fosses Rd and Coubeaux Rd for 1.1 km (14 to 16 km east of Chase). Emergency vehicles on scene. Emergency response vehicles for fire response in this area. Speed reduced to 60km/h. Last updated Tue Sep 19 at 8:09 PM PDT. (DBC-56267) |
| Highway 1 Both Directions | Highway 1, in both directions. Utility work between Sandy Point Rd and 1 Ave SW for 4.1 km (Salmon Arm). Until Tue Oct 31 at 4:00 PM PDT. Single lane alternating traffic. Shoulder closed. Left lane is closed. Last updated Tue Sep 19 at 8:09 PM PDT. (DBC-56386) |
| Highway 1 | Highway 1. Bridge maintenance between Lybarger Rd and Last Spike Historic Site for 0.2 km (22 km east of Sicamous). Until Wed Sep 20 at 10:00 AM PDT. Single lane alternating traffic. Last updated Tue Sep 19 at 3:13 PM PDT. (DBC-56512) |
| Highway 1 Both Directions | Highway 1, in both directions. Bridge maintenance between Three Valley OH Bridge and Rutherford-Three Valley Rest Area (20 km west of Revelstoke). Watch for signage and traffic control personnel. Last updated Tue Sep 19 at 7:10 PM PDT. (DBC-54017) |
| Highway 1 Eastbound | Highway 1, eastbound. Shoulder maintenance between Summit Lake OH Bridge and Boulder Mtn Avalanche Gate for 4.6 km (10 to 6 km west of Revelstoke). Lane Closure. Speed reduction 70 kmph. Last updated Tue Sep 19 at 7:09 PM PDT. (DBC-53548) |
| Highway 1 Eastbound | Highway 1, eastbound. Road construction work between Albert Canyon West Bridge and Albert Canyon Rd (3 km east of East Boundary of Mount Revelstoke National Park). Until Fri Oct 20 at 6:00 PM PDT. Shoulder closed. Speed will be reduced tp 60 km/hr during active work. Last updated Tue Sep 19 at 7:09 PM PDT. (DBC-56177) |
| Highway 1 | Highway 1. Maintenance between Illecillewaet Brake Check and Glacier National Park West Boundary for 5.4 km (West Boundary of Glacier National Park). Until Thu Sep 28. From 7:00 AM to 5:30 PM PDT daily. Single lane alternating traffic. Watch for traffic control. Concrete work in MacDonald snow shed, reduce speed. Work will continue Sept. 19-23, and Sept. 28. Last updated Tue Sep 19 at 7:08 PM PDT. (DBC-55897) |
| Highway 1 | Highway 1. Maintenance at MacDonald Snowshed (2 km west of West Boundary of Glacier National Park). Until Sat Sep 23 at 5:30 PM PDT. From 7:00 AM to 5:30 PM PDT on Tuesday, Wednesday, Thursday, Friday and Saturday. Single lane alternating traffic. Expect minor delays. Expect 20 minutes delay. Last updated Tue Sep 19 at 7:10 PM PDT. (DBC-56410) |
| Highway 1 | Highway 1. Rock scaling between Rogers Pass Summit and Glacier National Park East Boundary for 13.0 km (1 km east of Rogers Pass Summit to 10 km west of East Boundary of Glacier National Park). Until Tue Oct 31. From 7:00 AM to 5:00 PM PDT daily. Sept 18 to Oct 1, single lane alternating, expect up to 20 min delays. Oct 2 to 31, full road closures, expect up to 30 min delays. Speed limit reduced to 50 km/h. Last updated Tue Sep 19 at 7:09 PM PDT. (DBC-56102) |
| Highway 1 Both Directions | Highway 1, in both directions. Maintenance between Rogers Pass Summit and Beaver Valley Rd for 4.0 km (11 to 7 km east of Rogers Pass Summit). Until Sun Oct 15. From 7:00 AM to 6:00 PM PDT daily. Watch for traffic control. Traffic signal controller for single lane alternating traffic on Monday to Thursday. Speed limit reduction to 30km/hr at all times. Width restrictions 24 hours a day: 4.3m Westbound and 4.5m Eastbound. Last updated Tue Sep 19 at 7:09 PM PDT. (DBC-52676) |
| Highway 1 Both Directions | Highway 1, in both directions. Construction work between Columbia West FSR and Wiseman Rd for 8.1 km (18 to 10 km east of East Boundary of Glacier National Park). Until Thu Nov 23. Watch for traffic control. Expect minor delays. Construction traffic zone. Obey all traffic signs. Expect single lane alternating traffic Monday - Saturday 6am-7pm. Expect delays up to 30 mins. Last updated Tue Sep 19 at 8:07 PM MDT. (DBC-28953) |
| Highway 1 Both Directions | Highway 1, in both directions. Maintenance between Donald Rd and Anderson Rd for 22.9 km (23 km west of Golden to Golden). Until Thu Sep 21. From 8:00 AM to 3:30 PM MDT on Wednesday and Thursday. Single lane alternating traffic. Last updated Wed Sep 20 at 8:21 AM MDT. (DBC-56528) |
| Highway 1 | Highway 1. Construction work planned between Golden Donald Upper Rd and Yoho Bridge for 5.2 km (2 to 7 km east of Golden). Starting Mon Sep 25 at 12:00 PM MDT until Fri Oct 6 at 12:00 PM MDT. Road closure planned. Alternate Route available via Hwy 95 and Hwy 93S. Allow 1.5 hrs additional time. Next update time Fri Oct 6 at 12:00 PM MDT. Last updated Tue Sep 19 at 8:10 PM MDT. (DBC-56472) |
| Highway 1 Both Directions | Highway 1, in both directions. Watch for falling rocks between Golden Donald Upper Rd and Yoho Bridge (5 km east of Golden). Last updated Wed Sep 20 at 8:12 AM MDT. (DBC-44269) |
| Highway 1 Both Directions | Highway 1, in both directions. Maintenance between Yoho Bridge and West Boundary of Yoho National Park for 16.2 km (West Boundary of Yoho National Park to 7 km east of Golden). Until Wed Sep 20 at 4:00 PM MDT. Slow down and drive to winter conditions. Last updated Tue Sep 19 at 8:10 PM MDT. (DBC-56361) |
| | |
| --- | --- |
| Highway 3 | Highway 3. Construction work between Allison Pass Summit and Manning Park Resort for 9.3 km (54 to 64 km east of Hope). Roadway reduced to two lanes. Last updated Thu Aug 3 at 3:47 PM PDT. (DBC-55047) |
| Highway 3 | Highway 3. Construction work between Allison Pass Summit and Manning Park Resort for 9.3 km (54 to 64 km east of Hope). Single lane alternating traffic. Last updated Sun Aug 27 at 4:20 PM PDT. (DBC-55754) |
| Highway 3 Both Directions | Highway 3, in both directions. Paving operations between Allison Pass Summit and Manning Park Resort for 8.9 km (63 to 55 km east of Hope). Until Fri Sep 22. From 3:00 AM to 12:00 PM PDT on weekdays. Single lane alternating traffic. Watch for traffic control. Last updated Tue Sep 19 at 9:38 AM PDT. (DBC-56498) |
| Highway 3 Westbound | Highway 3, westbound. Utility work planned between Tower Rd and Thistle Rd for 0.5 km (48 km west of Princeton). Starting Mon Sep 25 until Fri Oct 6. From 8:00 AM to 4:00 PM PDT daily. Right lane will be blocked. Watch for traffic control personnel. Last updated Mon Sep 11 at 11:01 AM PDT. (DBC-56198) |
| Highway 3 Westbound | Highway 3, westbound. Utility work planned between Garret Rd and Thistle Rd for 1.6 km (46 to 48 km west of Princeton). Starting Thu Oct 12 until Fri Oct 20. From 9:00 AM to 4:00 PM PDT on weekdays. Right lane will be blocked. Expect delays. Last updated Tue Sep 19 at 10:13 AM PDT. (DBC-56499) |
| Highway 3 Westbound | Highway 3, westbound. Utility work planned between Garret Rd and Tower Rd for 1.1 km (46 to 47 km west of Princeton). Starting Wed Oct 4 until Fri Oct 13. From 9:00 AM to 4:00 PM PDT on Tuesday, Wednesday, Thursday and Friday. Right lane will be closed. Watch for traffic control personnel. Last updated Mon Sep 11 at 9:25 AM PDT. (DBC-56191) |
| Highway 3 | Highway 3. Road maintenance work at Garret Rd (46 km west of Princeton). Single lane alternating traffic. Last updated Fri Sep 1 at 10:51 AM PDT. (DBC-55931) |
| Highway 3 | Highway 3. Bridge maintenance between Kennedy Lake Rd and Whipsaw Creek Rd for 6.2 km (11 to 17 km west of Princeton). Until Thu Sep 21 at 2:30 PM PDT. From 9:00 AM to 2:30 PM PDT on Monday, Tuesday, Wednesday and Thursday. Single lane alternating traffic. Last updated Tue Sep 19 at 8:08 PM PDT. (DBC-56364) |
| Highway 3 Both Directions | Highway 3, in both directions. Paving operations between Nighthawk Rd and Lambert Crt for 21.6 km (Osoyoos). Until Sun Oct 15. From 7:00 AM to 7:00 PM PDT on weekdays and Saturday. Last updated Tue Sep 19 at 8:08 PM PDT. (DBC-52227) |
| Highway 3 Both Directions | Highway 3, in both directions. Maintenance between 68th Ave and East Lake Dr for 2.5 km (Grand Forks). Until Wed Sep 20 at 11:00 AM PDT. Single lane alternating traffic. Watch for traffic control. Last updated Wed Sep 20 at 6:13 AM PDT. (DBC-56522) |
| Highway 3 Both Directions | Highway 3, in both directions. Bridge maintenance between Jaffray Overhead Bridge and Galloway Mill Rd for 0.5 km (5 km east of Jaffray). Until Fri Dec 15. Watch for traffic control. Includes Big Sand Creek Bridge. Watch for flagging to allow for trucks to enter and exit site. Watch for speed reductions and crews working in the area. Last updated Fri Sep 15 at 2:54 PM MDT. (DBC-53646) |
| Highway 3 | Highway 3. Bridge construction between Burton Lake Rd and Helena Ave for 0.1 km (Elko). Until Fri Sep 29. From 7:00 AM to 5:00 PM MDT on weekdays. Please watch for construction, no delays. Last updated Thu Sep 14 at 9:52 AM MDT. (DBC-53700) |
| Highway 3 Both Directions | Highway 3, in both directions. Road maintenance work planned between Olivia Rd and Caldwell Rd for 4.5 km (1 to 5 km east of Fernie). Starting Mon Sep 25 until Fri Sep 29. From 8:00 AM to 6:00 PM MDT on weekdays. Right lane will be closed. Shoulder will be closed. Watch for traffic control personnel. Last updated Fri Sep 8 at 8:31 AM MDT. (DBC-56121) |
| | |
| --- | --- |
| Highway 5 | Highway 5. Construction work between the start of Highway 5 and Exit 183: Othello Rd (2 km north of Hope). Right turn lane closed. Last updated Thu Jun 22 at 8:44 AM PDT. (DBC-53687) |
| Highway 5 Southbound | Highway 5, southbound. Utility work between Exit 200: Shylock Rd and Exit 195 for 4.0 km (12 to 16 km south of Great Bear Snowshed). Until Fri Sep 29. From 8:00 AM to 4:00 PM PDT on weekdays. Watch for traffic control. Speed reduction to 80 km/hr. Last updated Fri Aug 25 at 3:35 PM PDT. (DBC-55722) |
| Highway 5 | Highway 5. Road maintenance work between Exit 183: Othello Rd and Exit 202: Portia for 18.3 km (11 km south of Great Bear Snowshed to 6 km north of Hope). Watch for traffic control. Last updated Mon Jun 19 at 12:12 PM PDT. (DBC-53547) |
| Highway 5 Both Directions | Highway 5, in both directions. Road construction work between Exit 231: Mine Creek Rd and Exit 250: Larson Hill for 18.6 km (31 to 12 km north of Coquihalla Summit). Traffic pattern changed to one lane each direction. Reduced speeds in effect. Expect intermittent lane closures and short duration traffic stoppages. Obey all signage. Wide loads over 4.6 meters restricted - contact permit centre. Next update time Mon Oct 30 at 12:00 PM PDT. Last updated Tue Sep 12 at 10:48 AM PDT. (DBC-49608) |
| Highway 5 Southbound | Highway 5, southbound. Paving operations between Exit 315: Helmer Rd and Exit 290: Merritt (8 km north of Merritt). Until Sat Sep 30. Lane Closure. Watch for traffic control. Last updated Thu Sep 7 at 2:23 PM PDT. (DBC-54701) |
| Highway 5 Southbound | Highway 5, southbound. Bridge maintenance between West Kamloops and Inks Lake Rd for 7.7 km (Kamloops). Until Wed Sep 20 at 12:00 PM PDT. Centre lane closed. Right lane closed. Last updated Wed Sep 20 at 7:25 AM PDT. (DBC-56529) |
| Highway 5 Northbound | Highway 5, northbound. Electrical maintenance planned between River Heights Dr and Lyons Rd (3 km north of Kamloops). Starting Thu Sep 21 at 9:00 AM PDT until Thu Sep 21 at 4:00 PM PDT. Single lane alternating traffic will be in effect. Last updated Tue Sep 19 at 9:35 AM PDT. (DBC-56497) |
| Highway 5 Both Directions | Highway 5, in both directions. Shoulder maintenance between Shook Rd and Fortune Rd for 1.2 km (2 to 1 km south of Barriere). Single lane alternating traffic. Expect delays. 15 Minute Delays. Last updated Tue Sep 19 at 6:59 PM PDT. (DBC-56450) |
| Highway 5 Both Directions | Highway 5, in both directions. Shoulder maintenance between Field Rd and Sandhill Rd for 2.5 km (Little Fort). Until Mon Oct 2. From 7:00 AM to 5:00 PM PDT daily. Right lane is blocked. Single lane alternating traffic. Last updated Tue Sep 19 at 6:59 PM PDT. (DBC-56020) |
| Highway 5 Both Directions | Highway 5, in both directions. Tree pruning between Blue River Bridge and Chappell Creek Rec Site for 32.3 km (Blue River). Until Fri Oct 6 at 4:00 PM PDT. Single lane alternating traffic. Watch for traffic control. Last updated Wed Aug 30 at 11:22 AM PDT. (DBC-55870) |
Chilliwack Forecast
Current Conditions
12.2 C
Wed


High 20.
Chance of showers
30%
Wed night


Low 10.
Clear

Thurs


High 25.
Sunny

Thurs night


Low 11.
Clear

Fri


High 23.
Sunny

Fri night


Low 11.
Clear

Sat


High 21.
A mix of sun and cloud

Sat night


Low 13.
Chance of showers
60%
Hope Forecast
Current Conditions

11.5 C
Wed


High 20.
Chance of showers
60%
Wed night


Low 10.
A few clouds

Thurs


High 25.
Sunny

Thurs night


Low 11.
Clear

Fri


High 23.
Sunny

Fri night


Low 11.
Clear

Sat


High 21.
A mix of sun and cloud

Sat night


Low 13.
Chance of showers
60%
Merritt Forecast
Wed


High 16.
Chance of showers
40%
Wed night


Low 3.
Clearing

Thurs


High 21.
Sunny

Thurs night


Low 3.
Clear

Fri


High 24.
Sunny

Fri night


Low 5.
Clear

Sat


High 19.
A mix of sun and cloud

Sat night


Low 11.
Chance of showers
60%